Adda52 Advantage Glossary
Club level- This is a user's current tier which is set according to the number of games played and PGPs earned.  The user can check their club level by logging into their Adda52 account and checking the Adda52 Advantage section.

Poker Game Points (PGPs)- PGPs or Poker Game Points is a point system based on a user's gameplay. PGPs are used to claim Payoff (cash-back) and to stay or level-up the club tier in Adda52 Advantage loyalty program. PGPs are calculated both weekly for calculating pay-off and and monthly for categorising the user's club level.

Formula: PGPs = wagered amount * rake% (including GST) * 8.47% (common multiplier).
Crate-Crates are an additional reward through which the players can win crowns (Adda52 currency). Every club level has a crate with greater benefits. The criteria to open crates is mentioned under Rewards in Adda52 Advantage section.
Crowns-Crowns are the Adda52 Advantage program's currency. Crowns are rewarded when you open a crate and you can redeem them at Adda52 store for amazing rewards/ Tournament tickets/ Instant bonus. Every 5 crowns is equivalent to Rs.1. All unused crowns expire if the user does not login to Adda52 for 90 consecutive days.

Payoff (Cashback)—User can claim pay-off and receive cash-back by earning the PGPs. As soon as user earns 25 PGPs or more, the payoff box can be either claimed manually by the user or is automatically paid weekly (i.e. Saturday at 6:40 AM).

Adda52 Store-Adda52 Store is an exclusive online store where you can redeem crowns for some exciting rewards like - eVouchers, Tourney tickets, Instant Bonus, Poker Packages, Gadgets and much more!
Adda52 Advantage step-by-step navigation guide:
Click on the Adda52 Advantage icon in the game lobby to access the dashboard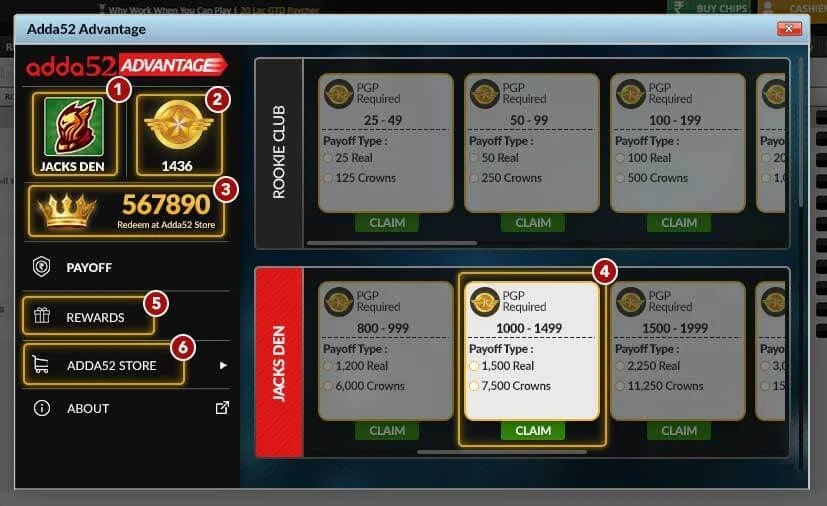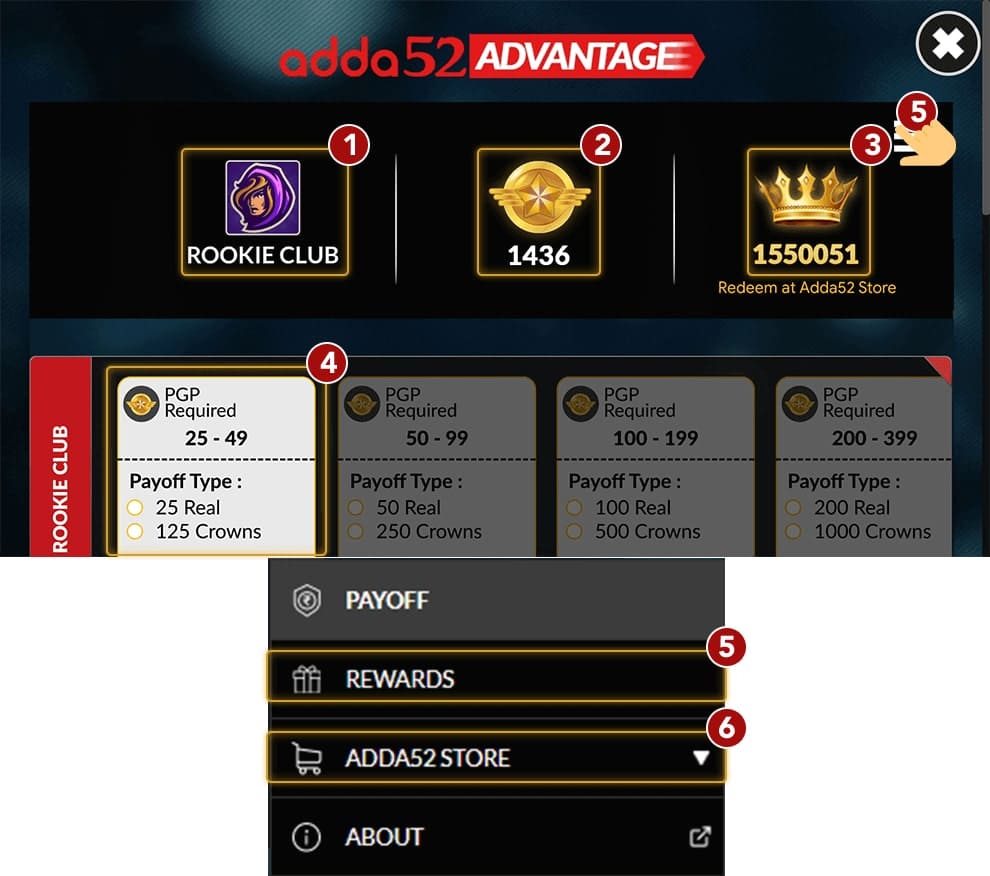 On clicking 'Rewards' you'll see the following screen: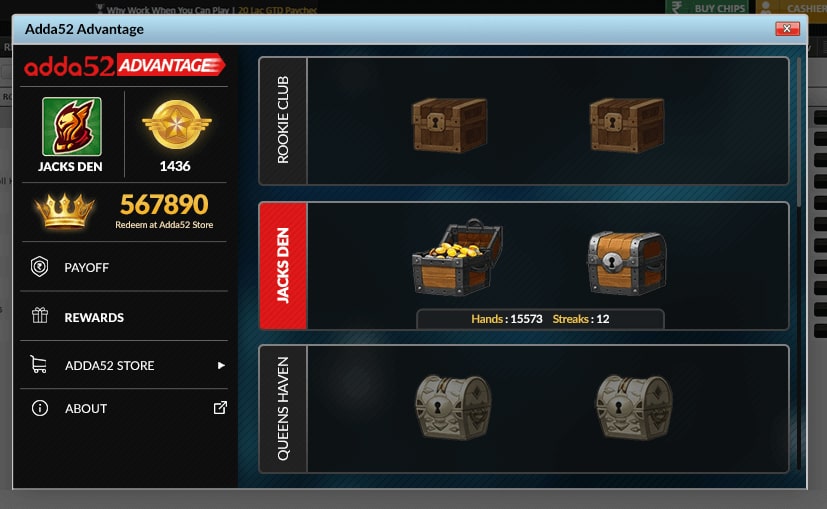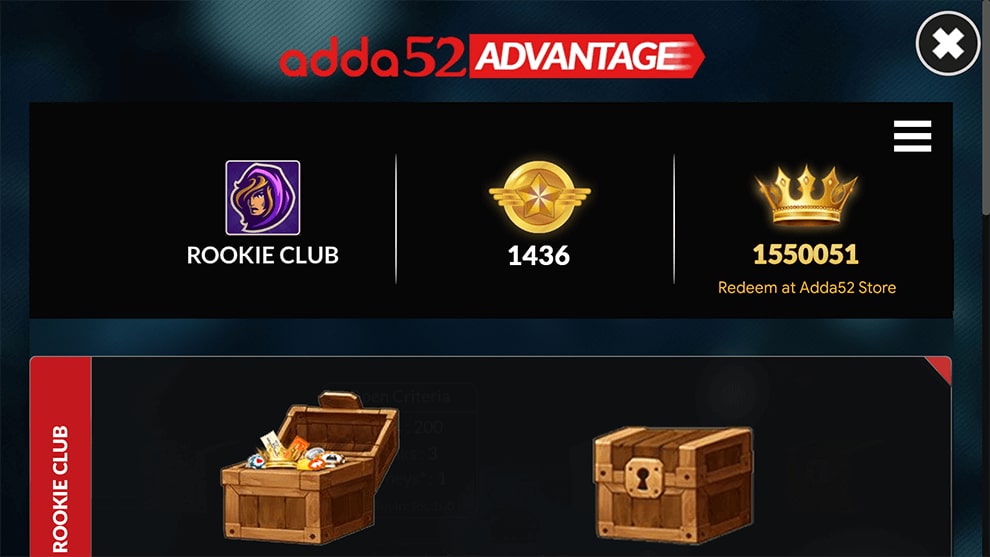 On clicking 'Adda52 Store' you'll see the following screens: