'Life Ko Ace Karo' at Adda52 Featuring Ali Fazal & Badshah
Adda52.com, India's leading poker website that segregated online poker rooms in India, has declared yet another bewildering campaign 'Life Ko Ace Karo,' which is adorned by Ali Fazal and Badshah's appearances. The campaign went live on 18th February 2021.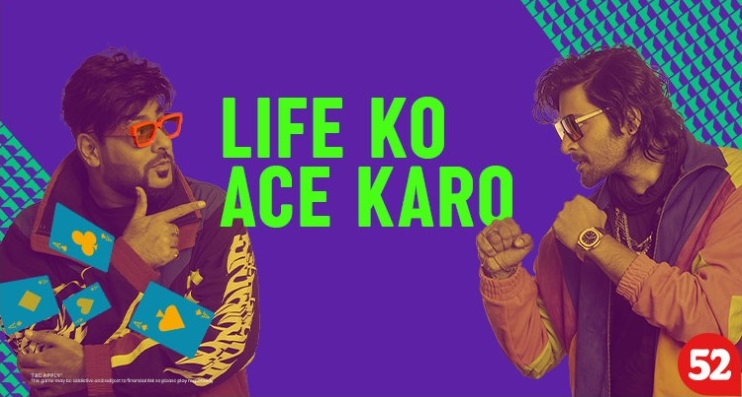 The campaign emphasizes the importance of poker to help people enhance their life skills most uniquely and distinctively. The idea of the campaign lies in the belief that as you grow in the game and ultimately win it, you learn how to grow in life and win it too! Poker is like the most useful training to develop some skill sets that will help you conquer life and yourself.
A prominent part of the campaign is its credibility. By featuring the two most talented artists of their fields, this campaign has taken away the breath of many. The first video of the campaign was launched on Instagram by Ali Fazal. The video ignited excitement in the audience as they kept waiting with joy for Badshah's response through another video. Their videos deliver the idea of enhancing your skills through the game of poker in the most exciting way.
The strategy of the campaign lies in creating a face-off between Ali Fazal and Badshah. Ali tries rapping, and Badshah tries acting, but their performances are not up to the mark. This leads to the unveiling of the real challenge - playing poker at Adda52.
Adda52 leaves no stone unturned to create interesting and new benchmarks by constantly bringing in exhilarating formats and exciting events for the poker community.
Also Featured on
Poker Dictionary