Minissha Lamba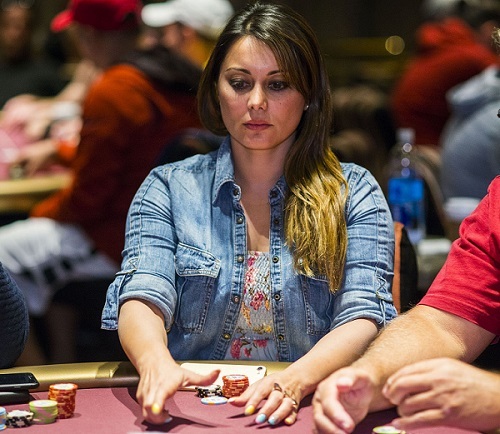 Born: 18 January 1985 (age 35)
Place: New Delhi, India
Occupation: Actress, Poker Player
Spouse: Ryan Tham (m. 2015)
The name Minissha Lamba is very well known throughout the country. The Bollywood superstar has been loved by the audience ever since her debut movie in 2005, Lamha. Minissha is born and brought up in Delhi, where she completed her Majors in English from the extremely reputed Miranda House College of the Delhi University.
Her career started with modelling and she had a good start with companies like SONY, LG, Cadbury and many more hiring her for their TV Commercials. It was in the year 2008 that Lamba reached the peak of her Bollywood career when she starred in Bachna Ae Haseeno, Yashraj Film production. The gorgeous star has also starred in multiple Bollywood movies and was highly appreciated for her role in Kidnap and Honeymoon Travels Pvt. Ltd. The Punjabi actor also starred in the TV Show Big Boss in the eighth season of the show in 2014.

What is also a fact about the supremely talented actor is her poker skills. Minissha has taken poker by the storm in India. Concurrent to her career in cinema, Minissha joined Adda52.com after she was introduced to poker by some friends at a Diwali party around three years back. Poker became the next big thing in this very talented woman's life as her tryst with Adda52 inspired her to play poker professionally.
Poker enthusiasts all over the globe know of celebrities who have turned into poker superstars. With names like Dan Bilzerian and Cristiano Ronaldo associated with poker, it is safe to say that the popularity of poker has skyrocketed in the past few years.
There was no looking back for Lamba as her hobby turned into a career inspiring the masses, especially women to step up their game in a field generally dominated by men. From playing high stakes cash games, Lamba shifted to Poker Tournaments after winning a raffle at the WPT in Berlin.
The Delhi-born model/actor cum professional poker player who is a poker pro at Adda52.com believes that improving one's poker game strategies is a never-ending process. She has defied almost all the stereotypes that revolve around poker & has challenged the male-domination that has revolved around the game of poker.
At 35 years of age, there is a bright future ahead for Minissha to exhibit her impressive poker skills at the biggest stages and inspire a whole new generation of men and women towards the game.
Poker Dictionary