All Day Adda
Here's your chance to revel in non-stop winning! We present to you a set of all-day tournaments that will add thrill to your monotonous life! Check out the complete schedule and blow your minds Off. Win from a prize pool of 5.4 Lac every day! Now, you can never get tired of playing poker. Come, join a table NOW!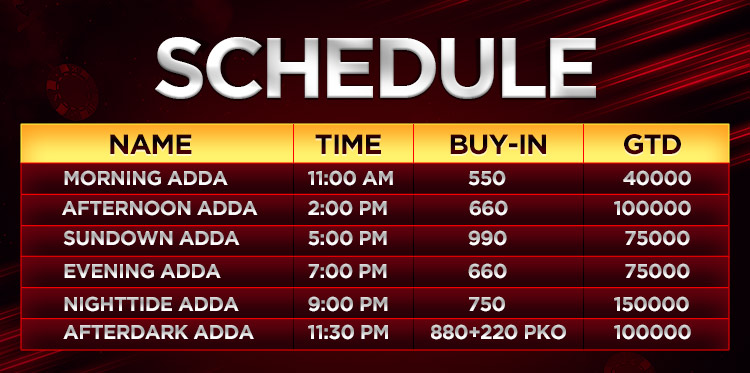 Terms and Conditions
1) Adda52.com reserves the right to modify or end this promotion at any time without giving any prior notice to players.
2) By participating in the tournament, the Winner consents to providing his image, interview etc., to be used as promotional content by Adda52.com and it's media partners.