Seize the week
What if we tell you that you can join the weekly Featured Events in a Breeze?
So, "Carpe diem" and say cheese to the Major events happening on Adda52 Every Day with "Seize- the-week"!!
Win free entry tickets for the whole week from Mon-Sat through "Seize the week" every Sunday. Buy-In with just Rs.2500 and play at 10:30 PM this Sunday to Win Enormous throughout the week.
Check out the schedule below for more info: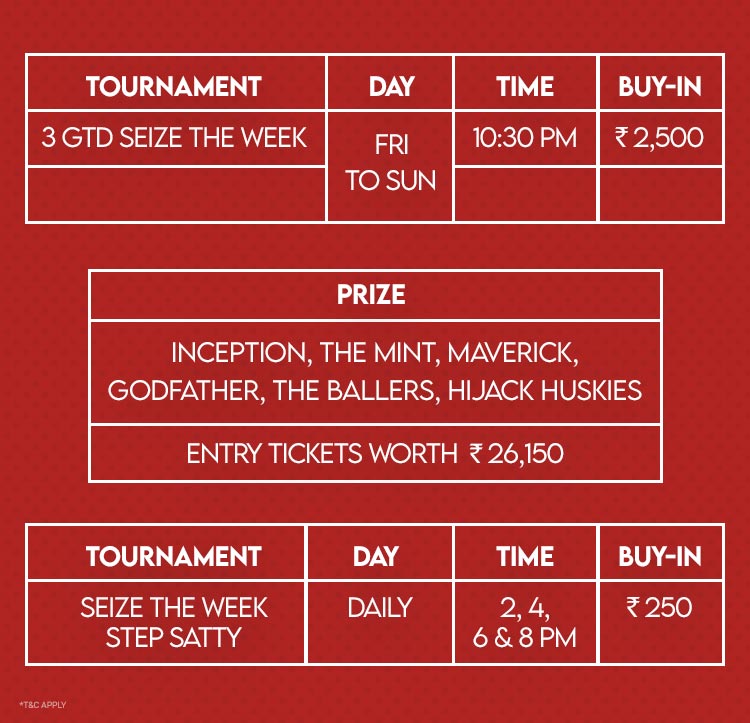 BUBBLE INSURANCE
Caught in the bubble?
Adda52 brings you bubble insurance to safeguard your gameplay!
Do you often find yourself in the bubble position?
Fret not! Now play without a worry as Adda52 has you covered.
On being at the bubble position for the said tournament, Adda52 gives you a Free Entry Ticket to the same tourney for the next week.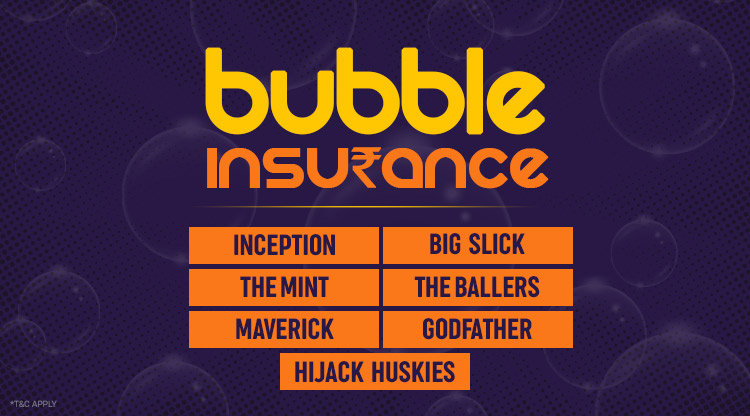 Terms and Conditions
1) Adda52.com reserves the right to modify or end this promotion at any time without giving any prior notice to players.
2) All ticket holders will be auto-registered before the start of the tournament.
3) To get eligible for BUBBLE INSURANCE, player must join the tournaments (above mentioned) before the start time of the tournament.
4) Irrespective of the players total no. entries in the tournament, only 1 entry ticket will be awarded as bubble insurance.
5) Tickets will credited to the playters account on Monday before 6 PM.
6) By participating in the tournament, the Winner consents to providing his image, interview etc., to be used as promotional content by Adda52.com and it's media partners.