We are Offering you an awesome 40% Rakeback - announcing the SUPER PAYOFF!
All you Poker enthusiasts can grab the opportunity to Play and Earn a massive flat 40% rakeback without any conditions attached.
This offer is valid till 31st October, 2019.
Players will keep receiving the standard weekly Payoff and the final balance Rakeback will be credited on 4th Nov,2019.
For E.g:

If Rohan is in Kings Court Club & starts playing cash games during this promotional period and basis his gameplay is eligible for 25% payoff, then we will top it up with 15% extra payoff on 4th Nov, 2019.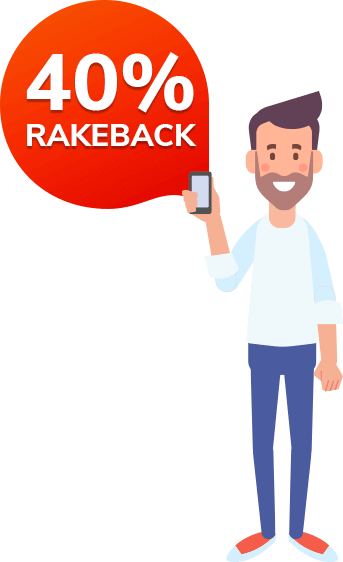 So in total Rohan gets 40% Payoff! (25%+15%)

If this doesn't get you rolling - what will? See you at the Tables!