Testimonials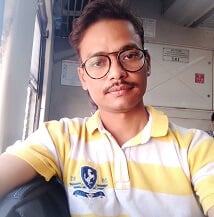 MOHD RAFIQ KHAN
Thank you very much ADDA52, This was my first Big Tournament in which I secured 3rd place, I can't say anything Right now as my poker journey just started...Hopping many more on the way.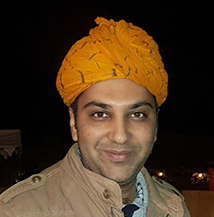 Rahul Jain
Really good Tournaments. the best and most comfortable user interface after trying many other online poker apps in India.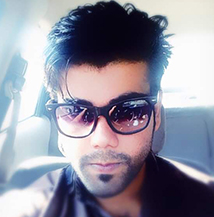 Akshay Chandra Paliwal
For me poker is not just a game it's way of living I learn from the game. This game actually teach me how to move ahead in life. To achieve success.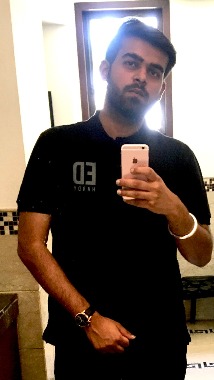 rahul chaudhary
The strong point in poker is never to lose your temper, either with those you are playing or, more particularly with the cards. There is no sympathy in poker. Always keep cool. If you lose your head you will lose all your chips.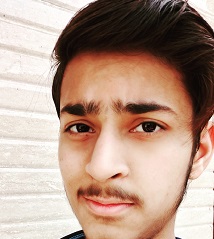 Deepanshu Anand
"Sometimes even if you give your best you might not get desired result. Keep trying"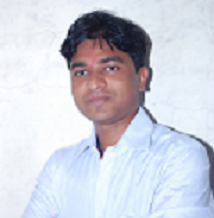 Prakaash Uttamrao Pandit
its amazing , adda52 giving us opportunity for the main event . I have never seen this experience on other platforms .
Prakash Pandit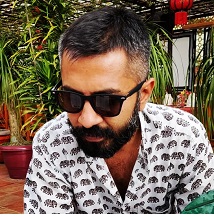 sudeep singh
Always a pleasure to play on Adda52. Love the old school UI of the website as its not heavy on RAM with gimmicks. Does what it's supposed to do and does it well.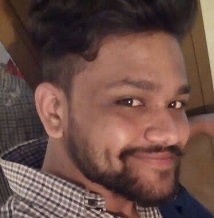 Shivendra KUMAR Sahu
I love poker..
Life, like poker, has an element of risk. It shouldn't be avoided. It should be faced.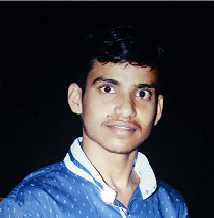 saurav kumar
The strong point in poker is never to lose your temper, either with those you are playing or more particularly with the cards. There is no sympathy in poker. Always keep cool. If you lose your head you will lose all your chips.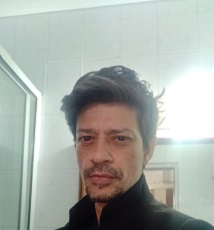 Rashid Raza
Moving from other sites to start playing and occasionally winning on Adda52 is like finally being allowed to play as a grown up! This is where real poker players come to play!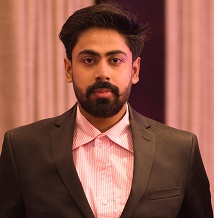 Arindam Nayak
"Dedication and self belief leads to success. Poker = Variance, and it has taught me to deal with the variance of life, to remain composed and focussed during difficult times".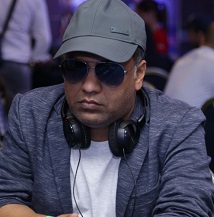 piyush goenka
I am a late entrant into poker world and at 43 years of age, double the age of a lot of players on the tourney circuit. I am a Private Equity Fund Manager and poker is a passion for me!! I have now been playing for over 4 years now - both cash and tournament games. My background in investing made me adapt to the game fast. The approach of studying the game through books, courses (Nick Petrangelo, raiseyouredge) online videos and bit of coaching from Prabhat Mukherjea.. all played a part in preparing me for this. This win is a testimony that poker is not gambling and hard work pays off.
I am extremely happy at winning the ATOC ME. it is apt that my first big tournament win comes on adda52 where I started my poker journey about 4 years back.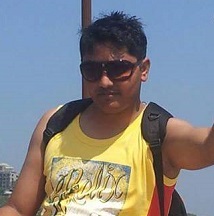 Umesh Singh
Adda52 is a very good platform to play tourney high value tourneys and best RNG is here make life Profitable means best hand always best hand here no bad beats.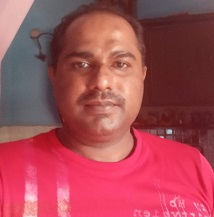 george varghese
Amazing adda52 app with genuinity. As you win you can transfer amount instantly and will be credited to your account within 24hrs. No cheating. I recommended this app to my friends also and they play game on adda52 whenever they get free time.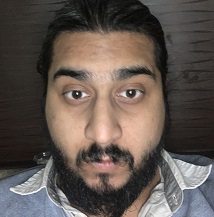 raghav bhatia
I never thought poker as gambling it's a skilled game and you need to practice it a lot before you call yourself a expert. Thanks to Adda52-Poker for creating such platform grey stuff.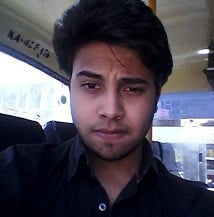 Brandin Francis
This is one of the best sites i have played on love the interface and software very smooth with fast withdrawals hands down to it.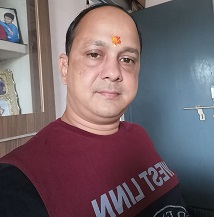 Vimalesh Pratap Singh
Adda52 is just great ! It has revolutionize the poker arena in India ! I started playing poker in it and learned a lot about the game. Very unique hold'em tourneys and cash games. I just love playing poker on it.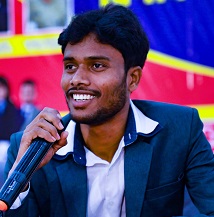 Abhishek Khalkho
The more you will play, the more you will lose, the more you will lose, the more you will learn, the more you will learn, the more you will earn.
This is all about numbers. Be good with numbers.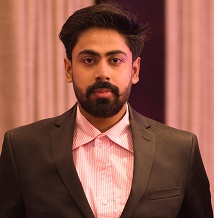 Arindam Nayak
I hope I can ship a few of the WPT INDIA value tourneys in the coming days. As of now I want to say, that dedication and self belief leads to success. Poker = Variance, and it has taught me to deal with the variance of life, to remain composed and focussed during difficult times.
Sharad Haridasan
I have been playing on adda52 for almost 2+ years now.. one of the best sites I have ever seen... I have not faced any issues so far.. Has a wide range of tournaments suitable for both beginners and Pros.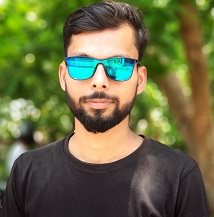 Gaurav Kumar
One of the best Site in industry, I started Playing late on Adda52 and i realized I'm missing too much fun. Its a Great site for All stake i hope 1 day me nd add52 create a history.
yogesh kumar
I am enjoying my poker journey very much with Adda52.com. And I also thankful of them for the stimulation of my game.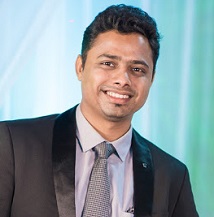 Ankit Kasat
I started my online poker journey at adda52 and was amazed to see the volume of players playing online and making big money. Online Poker is a life-changing experience, Play your A-Game and take the money home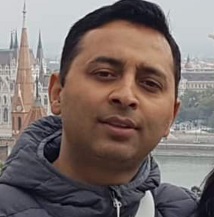 Rudramani Pokhrel
Nice poker experience in adda52.. this site is one of the most user friendly poker sites among the sites I play on..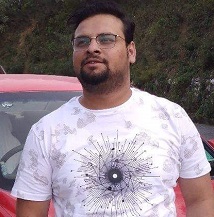 Paras Arya
Playing poker is my passion.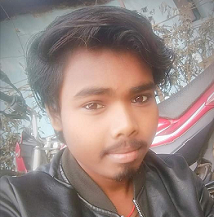 Gajendra Das
Always play your opponents rather than cards. If you're playing in cash table so do "Himmat karo Jholi bharo"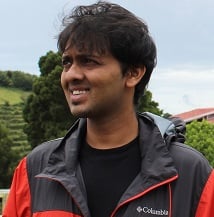 Aritra Hazra
I like playing in Adda52 because it has the perfect combination of really amazing players and a really good RnG.
RnG is one of the biggest factors that should be taken into consideration while selecting a site, and I can safely say that Adda has one of the best RnG algorithms, by far better than most of the other sites I have played in.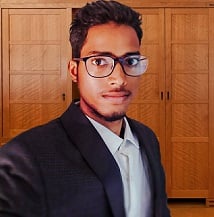 Harsh Kumar Patel
I am super excited to play more tournaments. 'Poker is a game not played with cards , actually it's the people that I play with'. adda52 is a great platform to play poker. Feeling thrilled after being part of this site.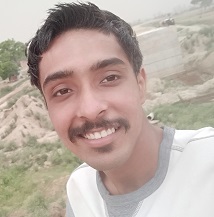 shivam sharma
"East or West Adda52 Sabse Best.."
"Money is the root of all good & Adda52 is the seed of that root.."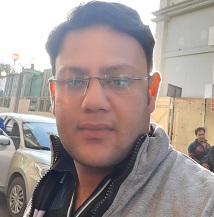 Ronak Jain
"Poker is a game of chess just played by cards."
If you can't spot the sucker in the first half hour at the table, then you are the sucker.
Show me a good loser, and I'll show you a loser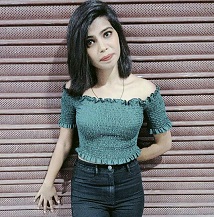 Annu annu
If you're playing a poker game and you look around the table and can't tell who the sucker is, it's you.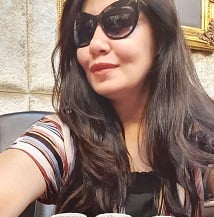 Simera Simera
Thank you adda52 for your encouragement and appreciation mail. I thoroughly enjoyed playing the tourney, the players were pretty strong and hope to continue playing on your site. The action was really good towards the end. Best way to spend time during lockdown. haha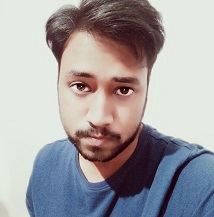 Amit Agarwala
Playing Poker is not tough at all the all you need is to focus and observe the activities of other players, and of course you need guts to play it.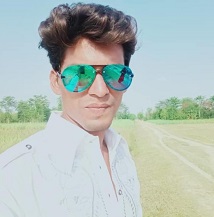 shahid ali abdul rehman khan
The majority of people are looking for reasons to fold. I am looking for reasons to play.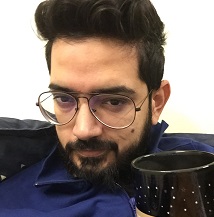 Sagar Abbi
Thanks a ton means a lot, it's just a start for me as a full time Adda player
Why would you get upset if you lose? Laugh it off...Then you WIN
"Want to be a Pilot? - Study for 5 Years
Want to be a Lawyer? - Get a degree first
If you wanna be a Poker Player - Start TODAY"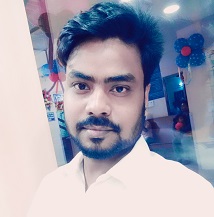 bijoy sarkar
Hi, I am Bijoy Sarkar and won the Poker Queen Tournament on 14.04.2020. I must recommend this game to my friend.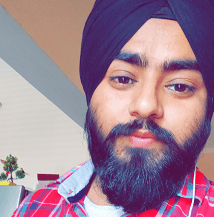 Arjunveer Singh Khurana
In poker, as in business, the secret is in knowing how to manage risk and capitalize on the opportunity. and adda52 is the best place for business as well as entertainment.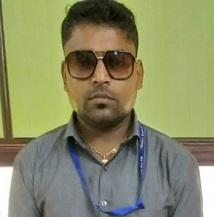 I really Appreciate to have a Part of this game, need to Continue this game.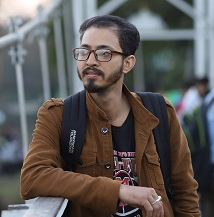 Thank you for your mail and your team, last night my friend refer me to download this game, I enjoy playing this game.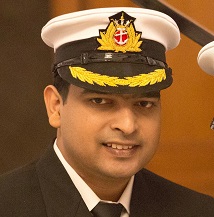 Shalabh Bansal
Being a Sailor, I have played Poker in almost all countries where I have sailed.
But finally, its Adda52 where I decided to halt my search for an unmatchable Poker experience.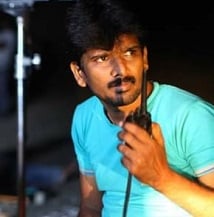 Sureshkumar subramanian
Unstoppable entertainment and career even when world is shut down. Rocking site. Enjoy.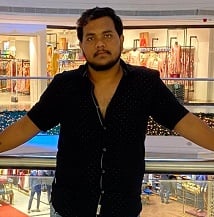 sourav paul
Winning isn't everything, it's the only thing.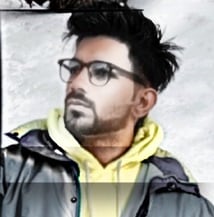 rishabh sorout
Without risk, there is no success
Big winning demands big risk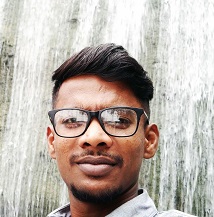 sudeep sandy
You will show your poker greatness by the hands you fold, not the hands you play.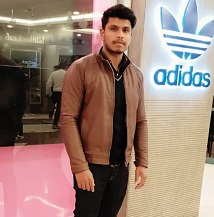 Anurag Kumar
Adda52 is simply the best poker platform so far. Great tournaments as i have won many. Thank u adda52.
"if you're playing a poker game and you look around the table and can't tell who the sucker is, it's you" --- Paul Newman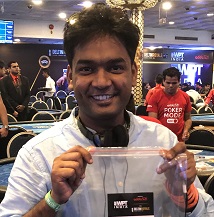 Dhirendra Kumar
"I started playing on adda from 2014. Till date I have not experienced any technical issues , withdrawal/deposit issue or RNG related issue. Best RNG , good tax policy, amazing tourneys with big gtd.
One of the best site I must say. Thank you Adda team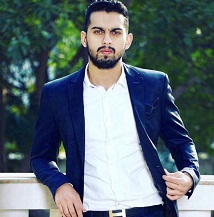 ayaan sharma
"Kiss my ACE"
"Poker is more like a war"
"The smarter you play
The luckier you will Be"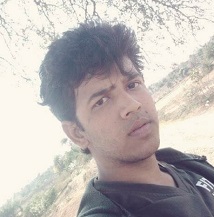 Lalan Singh
Thanks Adda52 for this ace attitude of mine.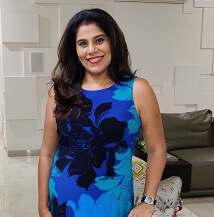 Vartika Arora
Thank you so much. This was my first tournament on Adda52. Thoroughly enjoyed the game, platform and the ease of playing.
Also must say Adda52 team is very prompt in troubleshooting.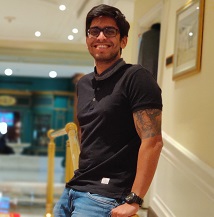 Abhiroop Gupta
I started playing poker around 2.5 years and Adda52 was the first site which I signed up on when I shifted from playing live poker to mostly online. While I have tried around 8-9 poker websites in India, none of them can match the player traffic on Adda52 - you can find a cash table of your choice at any time. This, coupled with the fact that most of the biggest online tournaments take place here, makes this the best platform in India right now.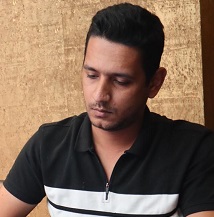 pawan jaiswal
Poker's the only game fit for a grown man. Then, your hand is against every man's, and every man's is against yours.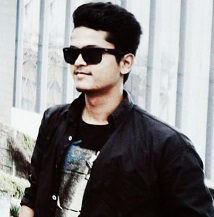 vikas kumar rai
YAHA WAQT AUR PAISE KATTE NAHI BANAYE JAATE HAI!!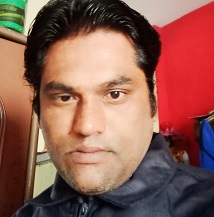 Raghvendra Singh
Adda52 mind game lovely game I like it.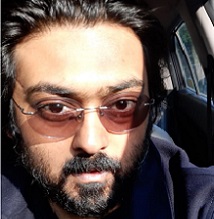 Anshul Garg
"You will show your poker greatness by the hands you fold not the hands you play" - DAN REED
I AM EXTREMELY GLAD ON FINISHING 3RD IN AOPS FINAL, HAVE ALWAYS BEEN A FAN OF ADDA, MORE POWER TO YOU.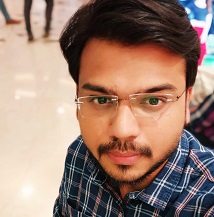 ANKUR VERMA
Poker is in my blood. I love to play poker. If you guys want to win join adda52 one of the most trustworthy site for playing poker.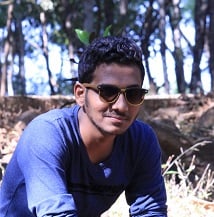 Azhar ASLAM Khatib
It was a great game. Wonder experience. Adda52 is the best site of poker I love. Thanks to Adda52.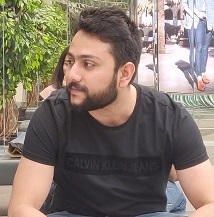 Bhavyajeet Rathore
Happy to be the first one to win inception as this was a new tournament. Loved the structure. Cheers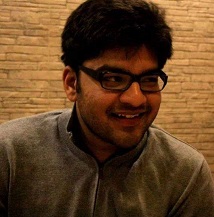 Sambhav Jain
"May the flop be with you"
Adda52's tournaments are quite exciting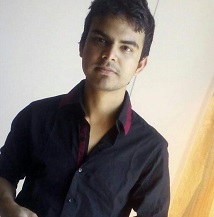 Abhinav Raj
Poker is a profession and not a gamble. Proud moment for me after winning the Rush 10 tournament. Thanks Adda52.com for promoting poker across India.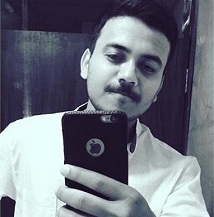 chetan sitole
"Why do the pushin' when the donkey will do the pullin'? "-Layne Flack
If there weren't luck involved, I would win every time. — Phil Hellmuth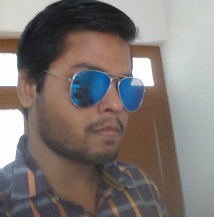 kunal kumar
"Never chase your loss."
I have really enjoyed the poker game on adda52.ccom, it's cash table is very exciting one for me good combinations of cards there . I enjoyed a lot indeed.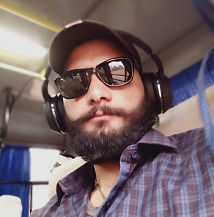 HEMANT MEENA
We are glad that you gave us a chance to play online poker Thanks a lot to Adda 52. I have played on a lot of networks but adda52 is much better than that. You guys are doing a great job promoting poker in India. I believe that poker is a game that is not gambling so that it is passed on to everyone. Thanks again Adda52.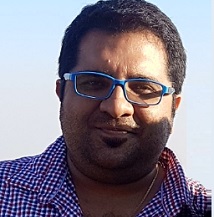 Gaurav Gopal Chhabria
I have been playing poker on almost all the available sites in India, by far Adda52 has proven to be the best. It has the best in class UI and amazing Value tournaments running all year round. To me, the blind structure and starting stack to tournaments play a vital role in enjoying the game and Adda52 has never disappointed me. Besides the game play and UI, I can vouch for Adda52 for having the best Customer Service in the Industry. "Customer is King" and Adda52's representatives live by that and serve you with utmost respect and politeness, promptness in replying to your requests and queries. If someone wants to start playing poker, Adda52 is where you have to be.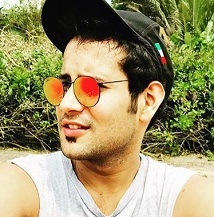 som asopa
This is my biggest win yet as well as my first title of a big tournament!!!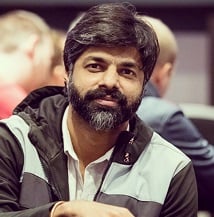 Gaurav Rohtas Gupta
Poker is more than just a Game to me.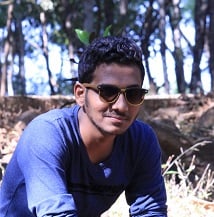 Azhar ASLAM Khatib
Its a wonderful experience for me. And I have fall in love with the game. Moving forward to achieve more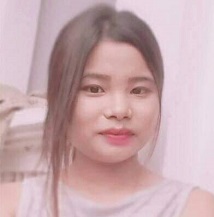 Yumnam NGANTHOI Devi
Thank you so much ADDA52. I am very happy to see Adda52 online poker game. I want to play more game for further Adda52 poker. Wish me for success in future game playing. Thanks to all ADDA52 supporter.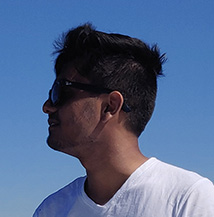 Kushagra Yadav
First day at Adda52 made memorable!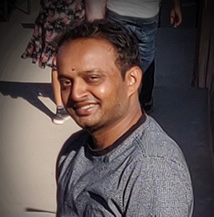 ravindra arikeri
Thank you Adda 52. It's been more than 5 years , I have been playing poker at Adda 52. The main reason being the application itself, it's well designed, user friendly and way ahead compared to those like wise. I'm sure we all have to learn as we get to know the game better. Thank you
Abhishek Chhajer
Thanks for your kind appreciation.
Adda platform is unique and very user friendly. Also, it provides a platform to play against India's elite players. The tournament conducted was of highest standards. Needless to say, I am proud and satisfied I could come out victorious in your prime MegaSuits event.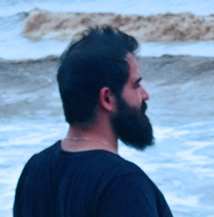 Mazda Porus Disawalla
Adda 52 has been a great platform for me to play poker, with great UI and the tornis out here are just super great value.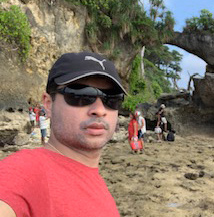 Abhishek Daga
Quote of the day for POKER LOVERS
If you CANNOT change your game.
CHANGE your game.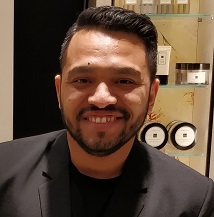 Firdaus Photographer
Thank you team! I believe "Every Moment Here Begins A New Story! Will keep on playing, I love and enjoying playing Poker and your app is "on the go Casino" for me!!!
Thank you, keep rocking!!!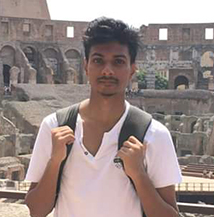 Shashank Shekhar
If there wasn't a river, there wouldn't be any fish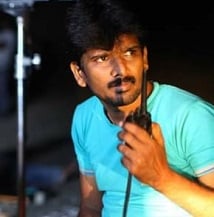 Sureshkumar subramanian
Playing poker is passion. Winning makes passion a profession. Thanks to adda52 for making my life more interesting and enjoyable.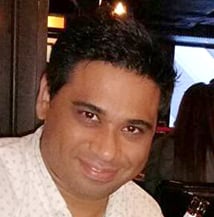 Amit Dhall
Thanks Adda52 for such a great platform, I win Maverick Tournament and this is my first online tournament which i win, I am so excited and love to thanks Adda52 for creating such a great platform for poker players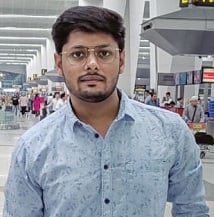 jyotirmay bansal
Thanks a lot, adda52
Although this one is not mine, but I strongly believe in this one
"Go Big or Go Home"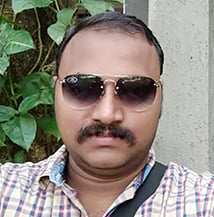 THIRUSANGU MARAN
Quote 1: Just play with less tension and go with huge amount.
Quote 2: Spend really less but got really huge... I'm loving it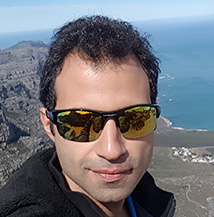 Cherag Percy Batliwalla
Dear Adda52 ,
It gives me immense pleasure and I m really and thoroughly greatfull to ul for giving me this platform to play poker . Poker is really close to my heart and will always be and I'm very excited to win my 1st big tournament i.e. Barcelona . I wish to play more and keep trying my best to win future tournaments as well. And yes I am looking forward to play Deltin poker tournament as well.
And A BIG BIG Thank you to ADDA52.COM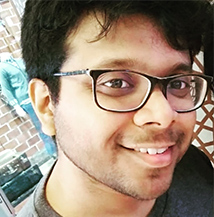 SAGAR PATTNAIK
Playing Poker is fun and has helped me improve my focus and analytical skills. Adda52 is my most preferred place to do so because of their prompt customer service and smooth interface.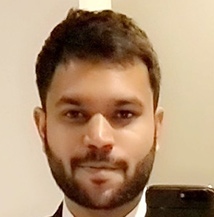 Abhishek Rameshbhai Maheshwari
Poker is a very hard way to make an easy living ;) As I understand online poker, its mathematics+intuition with a pinch of luck and Adda52 is the best and most trustworthy platform to showcase your skills.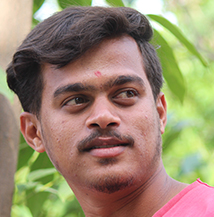 Suhas Kumar
Best tourney really awesome felling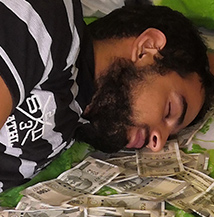 himanshu kandpal
money can't buy happiness if it is not increasing.. no need to buy happiness if it is increasing ..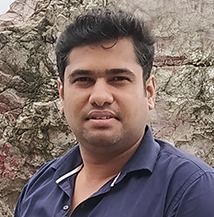 Praveen Chandra Joshi
It was an amazing experience playing on adda 52. I have been playing on this platform for 2 year's now and i am very happy with everything be it's customer service or the promotional offers. I wish more and more players join the community and make poker great again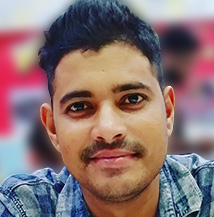 Nitesh swami
Think big do big.... Wd Adda52. Com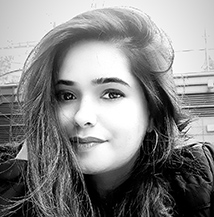 Rakhee Kapoor
I love playing poker especially on adda52.com it has various thrilling tournaments and cash games. Looking forward for more.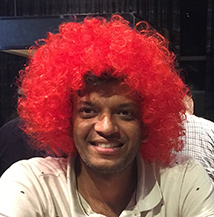 Pradip Ghosh
I am a software professional and playing poker for last 7 years. I am extremely passionate about this fascinating game. Thank you Adda52 for giving the Indian poker players a platform to play and enjoy. I would love to see more and more players joining Adda52. I also hope that people would understand that Poker is not Gambling, its a game of skills and mathematical probability.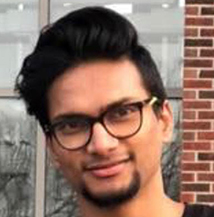 Saket Kumar
Thank you!
"One of the best platforms to experience poker actions while sitting in your own space. I like the fact that there is always someone to play poker with. Tournament structures are amazing. So overall - Thumbs up adda52!"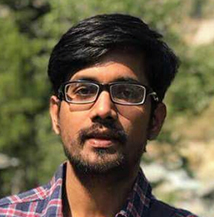 ARUN KUMAR
I love to play poker because in poker the truth is honesty and how to walk which one of you can become one but you must trust your card.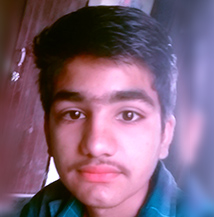 Ashish Dhillon
I'm using adda52. This is best site to play online poker. I requested to beginning players to play this wonderful site.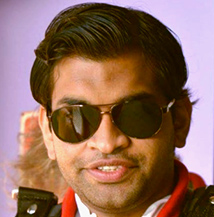 kavish chouhan
Adda52 is undoubtedly the best online poker platform currently in INDIA. I wish them all the best to spearhead poker revolution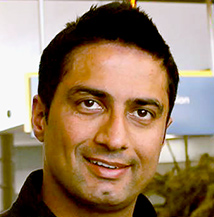 Amit Malhotra
Though I was not regular on ADDA52 tourneys until a couple of months back, however now I can say its one of the best online poker experiences & I love the promotional offers individually mapped which means that you get value for money on ADDA52 once you are more regular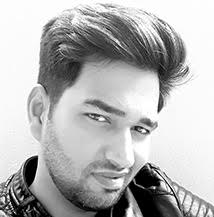 vishal kumar
I am thank full to adda52 team i have been playing at adda52 since one month and this secure and safe payout method is also good i am verry happy with adda52 thanks

surabhi chauhan
Adda52 is one of the best online poker site in India.The interface is user-friendly. I love playing tournaments on the platform every day. To all new aspiring poker players, my message is very simple that ~Every Pro was once an Amateur ~Every Expert was once a Beginner, so Dream big and start playing now on Adda52

Sanjay Kumar Maurya
Have been playing on Adda52 since its inception. As a regular player, I feel Adda52 is one of the most secure and safe platforms available in India to play. With all the enhancements done in UI and platform, I thoroughly enjoy playing Poker on Adda52. Thank you Adda52 for providing such a great platform

Ashok Ghosh
adda52 is a genuine site, earlier I was having some doubts that this site may be a rigged site, but after playing for quite a time and participating in some major tournaments ( won some real money here too), I found out that this site is for real poker players. Thumps up to adda52, hoping for a long relationship with u ;-))

Naresh Kumar Hotchandani
Poker is one of the best time pass and is not gambling but a game of skill where you are reading the minds of your opponent and sharpening your brain too. Have many options to join a table that suits your budget. Only card game which is legal and can be enjoyed at adda52
Denish Okram
t's a great pleasure to achieved such rewards,no words to explain how happy I feel right now winning in 4 th postion, could not still believe myself..bytheway many many thanks to all adda52 members and management teams.... I am really glad that from now on I trust and become a parts of add52, i have shown my achievement to all my frieds, whatapps groups and Facebook... So that they can believe add52 is trustworthy....
RAJESH GURJAR
Thank you so much Adda 52 to giving us a opportunity to play online. You guys are doing a great job in promoting poker in India.I believe that poker is a sport not a gambling so that it should reach out to everyone.Now I am very much excited for NPC. Thanks again and good luck to adda52. #kismeHaiDum

abhishek majumder
Been playing poker at many national and international online sites for last 5 years or so , but Adda52 does give me nice comfort of playing and support I need for my regular queries.
Support staff is excellent and does try their best to resolve your issues at the earliest .
Till date had no complains regarding any issues which had been resolved by them .
Gaming experience is really nice with various tourneys and cash games round the clock. I would really recommend all poker players to try Adda52 for ones and feel the difference.

abhishek kumar
Playing on adda52 is really a very nice and you can play the always keep playing on the site.
ajay sharma
It's like a dream come true, I was almost knocked out, down to 6k stack (starting stack is 15k) in mega suits, but then I came back with QQs to double up and rest is history. This has been only my 2nd biggest buyin tournament, all of them being free tickets including this one, for a small reg like me it is almost unbelievable, thanks adda52.
Sahil Saini
I am one of the many Indian players passionate about Texas Hold'em So i decided to play on Adda52, after having tried many different poker rooms. I found a reliable and fast software that meets the needs of our players, security and fast transactions, and a friendly and helpful customer service.

Samir shekh
I am really happy to say that I have secured 1st prize in diwali tournament on adda52. It's a great opportunity for me that your team have asked me to publish my testimonial with pic on your site.
Sushant Arora
ITS HARD TO CONVINCE A CHIP LEADER THAT HE IS LOSING

Rajkumar Agarwal
Thank you Adda52 for providing a platform to mix fun, brains, luck and prizes. Amazing interface to play along and against the best poker players and winning against them gives a high Playing for fun coupled with making money is icing on the cake and winning tournament is cherry on the icing. Keep playing at the best poker site guys.If you win you gain dough, if you lose you gain experience. Cheers to Adda52 again.Great job you guys.

saurabh tirkey
Adda52 is very very amazing online poker site where we can win several prizes and lots of real money. I love adda52 .

Prashant Jain
Thank you so much Adda 52 for providing so many game options and tournament online. You guys are doing a great job in promoting poker in India and I love that. I believe that poker is a sport not a gambling card game. It requires a lot of skills to excel at poker in the long term. So treat poker respectfully and play the skilful game.Thanks again and good luck to adda52.

Sanjay Chhabria
ADDA52 The best Indian Poker Site, I like the software at Adda52. It is quite smooth and is the right place for skilled players. The tables give me a very realistic feel as if I was playing on real physical poker table. Adda52 is the right platform for Professional and beginners to learn Poker the right way. ENJOY PLAYING @ ADDA52 FOLKS...
AVINASH KUMAR
Adda52 surely rocks. Awesome site.

Gaurav Gupta
Adda 52 is the best Indian poker website. Poker tournaments are very well organized and experience with other players is great. Also I admire its fast banking, superb customer support and user friendly software.
NazeerAhmed Bamboowala
I enjoy playing at ADDA52. Play and win real cash and gold. It's worth playing at ADDA52.
Obed Khing
Wow this is awesome online game ever, the only thing you need to play is patience and win.
Arjun Dixit
Adda52 is best place to play online poker in India. Fair play, lots of prizes along with that fast redemption process which makes people attracted towards online poker.

Priyank Gandhi
Adda52 provides a great platform to play poker tournaments. Adda52 site is very good, great prizes and good payouts. The only and very good website to play poker.

Hardik Mahida
The guy who invented poker was bright, but the guy who invented the chip was a genius, but but the guy who invented adda52 is a god of poker. Adda52 is new era to earn money, Its required patient/calmness, all is upto us, keep winning. Most of the money you'll win at poker comes not from the brilliance of your own play, but from the ineptitude of your opponents."
Madhav Agarwal
This site is fab... I won a 2gm gold coin through this site. The interface is great and customer care is very helpful. Must for every poker n rummy lover.
Prasath Ramaraj
It is really a nice website to play games like rummy and poker. Every day these people are conducting special tournaments to encourage the players. I love to play and thereby make money at this website.

Habibur Rehman
I am thankful to Adda52 for this Omaha Tourney. Playing on ADDA52 has been lucky for me since years as I became the winner of some tourney second time on this site & this website means a lot to the players who play on it. For me ADDA52 is the exclusive winner of 'Best Entertainment Website in India (2013-2014)'. May Adda52 continues the same way……

Vishal Tulsyan
I am really thankful to adda52 . The prizes that are offered here are really awesome.I am really feeling glad to win an iPad through this site. I want to thanks the whole Adda52 team for this and would like to request all of you to refer this site to your friends and relatives. I am sure you will enjoy all the thrilling games available here.

Tushar Makhija
Adda52 offers fantastic poker promotions and is very player centric. Keep up the good work.
ravinder a
Few days back, I won Samsung Galaxy Y phone through "I love adda52" contest. If you want to play poker, i think adda52 is one of the best sites which offers a secure & user friendly gaming interface. I really love the changes they made to enhance the look & feel of both rummy & poker game. Once again thank you adda52 and keep on improving.

Avinashb Biradar
It's been a crazy ride here in adda52, with all the highs and lows. The iPhone I won is just a pure example of just believing in yourself...I've done it! Thank you adda52 for this beautiful gift!

Hashir Ahmad
It was like a dream come true. I played poker online for years but never got such a reward that could last for a life time. On May 19th 2013, I was astonished when I won Adda52's biggest poker tournament – a brand new Harley Davidson bike. I do hope that Adda52 keep's evolving & give new Indian Poker player a chance to enhance their poker skills. Once again Thanks for such a splendid gift. Thanks to Adda52, I am a proud owner of a Harley Davidson.

Vidya Kamankar
Adda gives you a better payoff and sometimes it leads to better fortune. Adda is a great platform to achieve your poker dreams.

Gaurav Singh
I want to congratulate you on a well presented, and informative web site. It is not often that I come across a poker site that offers a wealth of hard to find information. It's been a nice 2 months experience on adda52 that has saved me the effort to go to Goa looking for big games. It's certainly a very good concept and I believe the response to the site suggests the same. There are a few bits here and there that can be improved on but overall the package is fabulous and the tourneys are really lucrative.

Mandeep Singh
I feel myself on seventh heaven after Wining Blackberry Finals. I think Adda52 is the place to realize unfulfilled dreams. Keep Playing and Keep Winning.
Daniel Dsouza
I won the iPhone tournament and am really grateful to Adda52 for awarding me the brand new iPhone. I feel Adda52 is the best poker site in India and the site is completely safe and secure. I like the freeroll tournaments & cash games because they are really competitive. So once again, thank you Adda52 and to all the people on Adda52, happy gaming.. Play Clean.. Peace :)
Virat Dubey
Through FB I came to know about adda52. I must say, it was such a pleasant experience while playing poker at adda52.com. I participated in Blackberry Bold contest running here and became the luckiest person after winning this contest. I want to thanks adda52 for this and want to invite everybody to play & win at such a genuine site!

Navdeep Sahi
The biggest reason why I play on ADDA52 is because of the great service level. For me it is very important that I trust the site and the team handling it. I know that if I need any help, all I have to do is to write an email, and it will all be taken care of. For me it is also important that I know my money is in safe hands. All tournaments are very enjoyable and competitive. Best Indian poker site till now for me !! LONG LIVE THE ADDA
I am so glad to win iPad3 through this site. I want to thank the whole Adda52 team for this and would also like to request all of you to please refer all your friends and relatives to join at this site, I am sure you will enjoy all the thrilling games.
Arpit Shah
Freeroll Poker Tournament provided awesome gaming experience to poker enthusiasts. The cash games are fair & pay-outs are really fast. I would like to play here again.

sahil Kanwar
I got referred to this website via a friend, and was pleased by how easy and convenient it was to join and play here. The system used by the creators here is very fair and just, you don't come across any problems or fraudulent activities. Buying chips or redeeming money that you've won is also very easy and simple to do. Their tournaments are a lot of fun to take part in and since I recently won one of the tournaments, the prizes offered are very exciting too. I have and would keep recommending people I know to sign up here and play some serious poker within the comforts of their home!

Sonia Dhawan
Ever since I have logged into Adda52, I'm hooked for life by their poker charm. I take this opportunity to congratulate them for starting this site and many thanks for the prize. Adda is a place to be in for all poker fans in India otherwise they are missing the real competitive atmosphere always kept alive by daily and weekly tournaments organized by Adda. Once again thank you Adda for the excitement & tournaments.

Navin Daga
What a fantastic surprise I received on 4/march/2012 while playing the iPad freeroll poker tournament, I ended up winning the iPad. thanks to adda52 and team for making it so great. I hope you keep developing your website by making it better than the better with each tournament.

Abhishek Ghosh
The freeroll tournament launched by adda52.com opened doors for the thousands of poker fans across the country. This is an amazing website for the poker addicts, with frequent tournaments, decent prizes and fast payouts. Lastly I want to appreciate the justice and fair play which they ensure."

Anandbhai Mahidhar
Great site for Indians to play poker with Real Cash. Before this site we were playing poker for fun, wanted to play with real chips. Thanks adda52 team for introducing real cash games.

Shashank Jambhulkar
The Freeroll Poker Tournament is awesome. I am really thankful to adda52 for bringing my old, fun days back. The prizes are great and payouts are fast. Thanks for your wonderful prize. Best of luck!

Ricky Garg
The Freeroll Tournament is an opportunity for everyone to play poker in an Indian environment. Truly the best online poker site in India. You just don't play & accumulate chips, you win real cash and iPads.

Ravi Sadashiv Chalekar
The Freeroll Poker Tournament organized by Adda52.com is excellent. Site is very user friendly. Prizes are great payouts are fast. Adda52 is a platform for every Indian player who loves playing poker online.Thank you very much for the prize amount.
Kamal Bhatter
I am very excited to be a part of WPT India. Thank you Adda52!!

jasveen bajaj
Poker is not just a game.Poker means life , its a whole new world.

Aalekh Srivastava
Adda52 is a great place to improve your poker skills and learn many new strategies from other great players. The best thing about adda52 is its tournaments. So many of them. Great work.

Rupali Bakshi
Adda52 is the best platform for Indian players to kick-off their poker career and take it to stardom all along. This site is not a soft platform like other poker sites, but is challenging when you play at high stakes whether it be a Cash game or Tourneys.

shubham agrawal
Thanks for such a nice gesture of yours, and adda52 is doing a really great job for their players, it gives a very good platform to the amateur especially in India, I am really thankful of adda52 for giving me an amazing poker experience.
Leon Menezes
When all is about to be lost wait for the moment you stand a chance and give it everything you got. Adda52 is the platform where you can play poker and fulfil your poker dreams.

Shanu Jha
Playing on Adda52 is a good experience and I find that the winnings are good and fair and overall, it gives me a good gaming platform. The best part of this site is their customer support service which is very helpful and I feel glad when I am talking to them because they are very helpful.

Sandeep Tulsyan
Adda52 has given a genuine platform for Indian poker players to exhibit there skills. Tournaments at Adda52 are well planned and I enjoy every moment of my game at Adda52.

Abishek V
The first Indian poker site I started playing with. From my personal experience across Indian poker platforms, I have the best experience in adda52. Keep rocking

Kiran Kumar
Happy to play with adda52. Good software & good support team. i feel excited when i won FPP tournament..

shivam shukla
If there is no luck involved in poker, I'll win everytime... When passion becomes obsession then you succeed

Kalyan Sarkar
Its my first winning from tourney, I am feeling very happy, nice experience, I want to play more tourney, thanks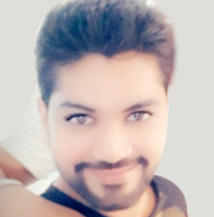 Rahul Sunil Lillaney
Get all in get all out there is no halfway
Ha Jyotish
"Adda52 is the best when it comes to poker. When I first heard about it, I was little sceptical. Finally I won the Samsung Galaxy. I must say adda52 is the best online poker site in India. Thank you again."

jiteen kumar raghuvanshi
Adda52.com is the best Indian Poker site have ever seen ,easy and early redeem process. Software of this site is very good and effective. Freeroll tournament and prizes are extremely good.It is very good poker site for beginners And i m very very happy after winning iPAD. Thanx a lot Adda52. Good luck and keep going.

maanik arora
This is a dream come true.I am the proud winner of iphone 6 finals and I would like to take this opportunity to thank the website with all my heart.Adda52.com has given players a platform to play poker with an enthralling new experience, great prizes and total transparency.Great job guys..Keep up the good work!!

Pranav A
Playing on adda52 is always fun! Being able to play a variety of games at many different stakes is very convenient. I hope that adda52 keeps on hosting such tournaments such as the Player of The Year promotion, where budding young poker players can demonstrate their talent. Kudos to adda52 for consistently being able to keep users coming back for more and putting up a platform where people of all ages and backgrounds can enjoy the pleasures of poker.

Sumit Sehgal
ADDA52.COM is the best poker site I have come across ever since I started playing online poker. Surprisingly,ADDA52.COM got even better as soon as there was no loyalty criteria on any high buy in/free tournament prize payout redeems. Redeems are easy & Convenient, the modular display is accurate & clean.

Deepak Gulabchand Bothra
Thanks for providing simple and trusted platform to play poker. I think the poker community owes it to adda52.com for conducting such excellent tourneys. I hope it conducts more tourneys.

abhineet jain
I am really happy and thankful to adda52 for providing me the opportunity to play in the world's largest poker tournament. Adda52 has the best poker gaming interface in India for both PC and mobile platforms and the presence of the best poker players of India makes it very appealing

Sumit Arora
It's really exciting to win cash and iPhones that is what keeps me playing on adda52. Thank you very much Adda52 for the best poker promotions.

Tarun Anandani
It was a big surprise to win an iPhone 6+ on Adda52 of which I have been a regular player since a long time. As over whelmed as I am right time, I would like to thank Adda52 for such an amazing prize & at the same time for such a wonderful poker tournament.

Anuj Wadhwa
I thank Adda52 for providing such a platform. I am a big poker enthusiast and it was high time India got its own platform. It's always sweet to win from a satellite! :)
Rekha Arya
It was a big surprise to win an iPhone 6+ on Adda52 of which I have been a regular player since a long time. Thanks a lot for providing such a big poker site and tournaments. Adda52 is the best Indian poker site. Thanks a lot once again to Adda52. Good luck and keep going.
Nisha Gajwani
Adda52 is an awesome site and is trustworthy. I have played poker in many sites...but this one is the best and I would recommend everyone that your money is safe and you should definitely try it once..You would love it and I am addicted to it.

deepak singh
It was a big surprise to win an iPhone 6+ on Adda52 of which I have been a regular player since a long time. As overwhelmed as I am right now, I would like to thank Adda52 for such an amazing prize & at the same time for such a wonderful poker tournament.

Imran Khan
Poker is a game where you first wait for Flop Cards, then Turn Card and then River Card, but still you are not always certain about your win till the show.

Himanshu Sehgal
I have been playing at ADDA52.COM for the last two years and it is the most competitive Indian poker site I have ever come across. Tables at different stakes and blinds are offered by ADDA52 which suits the needs of many established and upcoming names in the poker industry.

Rushikesh Mawal
Poker is not just a game. It's a passion where you need to hold it together, have the strength to go all in when you have nothing and fold when you have good cards and vice versa. Adda52 is a platform for you to play, perform, analyse, bluff, win and so on...

Mayoor Dhosaria
ADDA52 is World's largest online poker site. My experience is too good in this site. I am regularly playing poker in Adda52. Here is a new direction to my life which is playing Poker. It's totally awesome site for all poker players. Thank you Adda52 for giving us such a platform.

Deepak Malhotra
Adda52 is a great platform for Indian poker enthusiasts to learn poker and start playing like a pro. Adda52 has undoubtedly played a key role in bringing the poker culture to India! It's only a matter of time before we see Indians on the WSOP Final Table!

Nayan Gupta
Fold or make them fold. Don't show all your cards in each game. From playing with my friends to playing on adda52, it was a whole different experience, each day new tournaments and cash games with new players always made it interesting and at the same time difficult but poker is a game of nerves and a bit of luck.
Aayush Barolia
I am feeling extreme happiness as I got an iPhone 6+. It is because of Adda52 poker which not only provide me with entertainment but also gave me a chance to win so many prizes and an iPhone 6+ is one of those prizes. Adda52 is the best platform for poker players in India. Good going and keep gaming :)

Jitendra Meghwal
I absolutely love the game of "Poker". It's a complete package of mathematics, reading minds, money and instincts and Adda52.com is the best platform to experience the full package.

lalith kumar
I would like to thank Adda52.com for organizing wonderful poker tournaments with low entry fee and big prizes. Apart from games and formats, some other great aspects of Adda52 are it's customer service. This is the only site in INDIA which takes 24-36 hrs for processing credit!

HEMANT MEENA
Adda52.com is the place you are looking for to play this 'Mind Game' called Poker. From my last two year experience here on Adda52, it makes me say that everything here feels comfortable because you guys are absolutely genuine and transparent with users. And yes, the cashout process here is pretty smooth.Thank you for your efforts to make this available for us.

Prahlad Ekambaram
Its always fun playing on Adda52 with the kind of action on the tables. I have been playing here for more than two years now and I think its a great platform for all kinds of poker players to sharpen their skills. A big shout out to all the boys from the Hinjewadi poker scene!

Mayank Selhi
This is Mayank and I am pretty happy to participate and winning this tournament and definitely looking forward to play and win some more tournaments on Adda52.

harsh tanna
I have been associated with adda52 since a long time now and can surely say that its changed the poker game in India you guys are truly the best. Tournaments are giving opportunity for every player to earn money. adda52 is a complete fair platform to play online game.

sajjan kumar
I have been playing on adda52 for last 2 years and according me its the best poker website of india. Either its all stakes cash games or big prize tournaments you will always find it here. I congratulate Adda52 for providing such a good platform for poker players.

Amit walia
I have been playing poker from last 3 years. I go to different countries like Macau, Sri Lanka, for playing poker. Last month I went to goa for playing Poker and I saw people wearing adda52 t-shirts. I searched on Facebook and I find reviews about adda52 website. I register my self in adda52 website and start playing and in 1st week I won I phone 7 tourney. It's like dream come true for me. Loyalty level is too high. No fraud no hidden costs, a lot of tourneys. Love playing on adda52.com. I am very thankful to adda52 for giving me opportunity to upgrade our poker skills. I recommend every poker player to join Indian website for playing.

Naman Khettry
Dear Adda Team,
It was a pleasurable experience playing on your website. Have only recently started playing tournaments online, as I have predominantly been a live cash game player.I played for the Kolkata Royals in the inaugural PSL this year which has motivated me to play more tournaments off late. Have always had a motto, that in poker ''Luck is just the door, you gotta come in through the window'', and it is not gambling if you know that you're going to win.

PAUL CHELLADURAI
Adda52 is an amazingly attractive site for poker players because of its prompt customer care(live chat & email, instant payment/redemption procedures), easy user friendly access to all tables, large no. of players available at any point of time in every type of game (even freeroll games! ), and above all, absolutely fair and transparent manner of conducting games gives the players an exceptional sense of satisfaction and deep trust. _So glad to be in adda52 enjoying my every minute of playing._ _- Paul Chelladurai _

Abhishek Katiyar
It has been great playing on Adda52. Loved it!. Specially love the awesome big guarantee tournaments thay Adda52 organises on a regular basis. Cheers to the brighter future of poker in India!

Ajay sawhney
I am playing at Adda since 2011 and I believe it's a good platform for new comers as well as for Pros with user-friendly software. Adda is a fair site without a doubt, I am saying this because I have won lots of tournaments, my biggest win was Adda millionaire 20lacs guaranteed tournament where I secured 1st rank and recently I won the Iphone 7 tournament. In the end, I would say Adda is a good site with courteous customer service team.

sajan mehta
Now is no time to think of what you do not have. Think of what you can do with what there is . I like to thank adda52 for such a great tournament.

Sanatkumar Poojary
It always seems impossible until it is done

Pavan Choudhary
Adda poker is very good site as campare with other the best of all.

Sridharan K
To be honest I have played poker in many websites and adda52 sounds to be a great site and I wish a great success for them

kumar sudhansu
We play poker on adda52 to rejuvenate our mind.

Vikram Batra
Having developed passion for the game of poker over last few years, I was always looking for option where one could play conveniently. adda52 has done a tremendous job in bringing this internationally loved card game to the Indian online scenario. Everything, right from depositing money, playing the game, to redemption, is a hassle free process. Hope to see adda52 tying up for more live tournaments in the country. Cheers

Sathish Kumar
Adda52 helps in many ways in exploring my poker techniques/strategies. The contests released by adda52 is really interesting and amazing. I really thankful for adda52 for their innovative ideas (in both tourneys as well as in the contests) which helps all the poker lovers including me.