Adda52 Game Ambassadors
A group of top-drawer poker professionals from across the country became a part of Adda52 Game Ambassadors Live. These players are the most successful poker players of the Indian poker circuit, and have won several tournaments and titles in India as well as overseas. The team is a perfect blend of experienced upperclassmen and talented youth, online grinders and live game pros. With such a distinct spectrum of poker players, the members of Adda52 Game Ambassadors Live are the real ambassadors of poker in India. Being a part of the Adda52 Game Ambassadors Live, these players will represent India's biggest poker brand and step-up in promoting poker as a game of skill in the country.
Pratibha Arya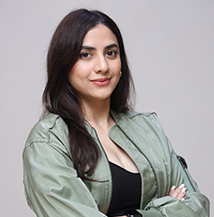 A computer science engineer, Pratibha started her professional poker career in June 2017. In her final year of ‌college, she joined a poker stable— an informal group that coaches aspiring poker players. Since learning poker competently demanded a full-time commitment, Pratibha took a leap of faith and left her job placement as a software developer at Adobe Systems to pursue her poker dream. Ever since then, there has been no looking back for her. Starting very small, she quickly moved up the stakes and is now playing at the highest stakes in the country.
Pratibha has also represented and won various awards internationally at the Asian Nations Cup held in Bangkok and Oxford, London. She has also been awarded ‌Player of the League in several such competitions. In addition to that, she was also a part of the televised league called 'MatchPoker' showcased on MTV, where her team went on to win 4 out of 5 consecutive years .
She also holds a WPT trophy in the WPT 6-Max India championship held on Adda52.
Pratibha is primarily an online high-stakes cash game player, who likes to travel to get in on her quota of live games at various casinos around the world to live the poker dream. Along with being a regular at the online cash game tables, she is all set for her new association with Adda52 as their Game Ambassador and writing a new chapter of success.
Maria Kirloskar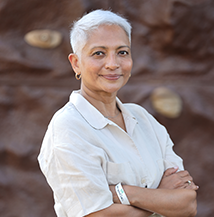 Maria Kirloskar is a professional poker player and mental game coach. She has been playing poker on the India circuit for nearly 8 years, 4 of which she has spent coaching poker players on improving their mindset.
Prior to her poker career, Maria spent over 25 years in the corporate world holding senior positions in Corporate/Marketing Communications, Knowledge Management as well as Business Research.
Maria started her mental game coaching practice in 2018, catering exclusively to poker players in India and has coached more than 60 players across formats during that time.
As the Adda52 Game Ambassador, she looks forward to helping the Poker community at large to level up their mental game.
Ram Kakkar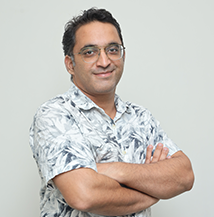 Ram Kakkar, a 39-year-old lawyer living in Goa, is also a serious poker aficionado. He has been playing poker online regularly for a few years and has achieved tremendous success and respect among his peers.
He also has several titles in live poker games under his belt including the winner's title of the ACL 2022 and a runner-up finish at a WSOP circuit event in 2018. Ram is also one of the few players to have participated in all four seasons of the Poker Sports League.
As the Adda52 Game Ambassador, Ram is very excited to contribute to the development of Poker as a skill game in India and guide young Poker enthusiasts to new heights.
Arun Sriram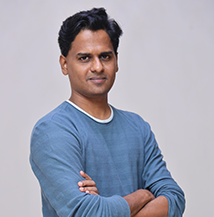 Arun Sriram is an entrepreneur turned poker Pro from Bangalore. He is relatively new to the circuit playing poker professionally since Aug-2020.
His early career was spent as a brand manager in ITC and then went on to build a healthcare technology firm. After taking a break from active work, he focused his time and efforts on poker and went on to score big in a number of flagship tournaments in India.
A culmination of all the performances in 2021 led to him reaching the Adda52 Champions Leaderboard final and eventually winning the title against the best and becoming the Adda52 Game Ambassador. The two-time Adda52 Big Game champion is an online pro and is making his foray into the Live poker scene this year.
Poker Dictionary